Some airlines may refuse to land at Wellington, says pilots' group.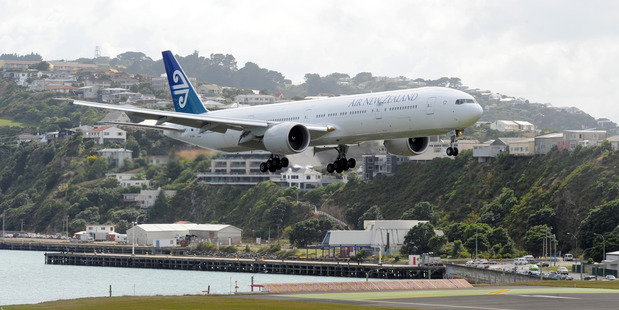 Pilots are worried expansion plans at Wellington Airport could risk safety.
The New Zealand Air Line Pilots' Association says a run-off area for the larger planes that the airport hopes to attract by extending the runway is not long enough.
The "runway end safety area" should meet internationally recommended standards of 240m, not the 90m that has been signed off by the Civil Aviation Authority as part of a historic dispensation, said the association's technical director, Captain Rob Torenvlied.
"Building this runway extension without proper run-off areas is akin to building the Transmission Gully motorway with cardboard crash barriers because the proper ones are too expensive. It just isn't conceivable."
He said that while the current 90m was sufficient for pilots of smaller narrow-body planes who were experienced at landing at the airport, pilots flying long haul from Asia or other regions were likely to be unfamiliar with the airport.
Read also:
• Airlines shun longer Wellington runway
• Wellington Airport not on longhaul radar – airlines
Wellington had the worst turbulence he had experienced in 27 years of commercial flying and there were hills on flight paths to the airport.
"If the CAA continues the current dispensation, non-Australasian pilots and/or airlines may refuse to risk flying into what is already a challenging airport to land at."
Concrete tiles that slow aircraft down could be used and require a run-off area of 130m, he said.
The airport is investigating extending the runway by 300m to 350m in an effort to attract long-haul flights to Wellington which it says would boost tourism and make travel from the capital more convenient.
Councils have allowed for about $150 million in spending plans, should the work go ahead.
However, airlines are not enthusiastic, with the Board of Airline Representatives saying it knew of no carriers which would fly long haul to Wellington.
"We're not against progress to increase tourism or economic viability but it must not come at the cost of safety to passengers, pilots and crew flying in and out of Wellington." Torenvlied said.
Wellington Airport chief executive Steve Sanderson said the proposed extension would remain fully compliant with the CAA regulations, including the RESA requirements.